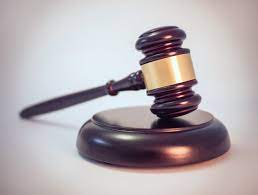 The long-awaited Del Mar Heights School rebuild hit another roadblock last month after a San Diego County Superior Court judge granted an injunction in an ongoing lawsuit by a local nonprofit claiming the project was not properly vetted for environmental and safety impacts.
Judge Katherine Bacal granted the injunction request from nonprofit Save the Field on May 12 as part of their lawsuit challenging the City of San Diego's approval of a coastal development permit for the rebuild.
The group argued that the city did not comply with California Environmental Quality Act (CEQA) requirements by relying on a vacated mitigated negative declaration and a focused environmental impact report, because it splits the environmental review into two documents.
The Del Mar Union School District has been planning the $45 million rebuild of the 61-year-old school since 2019 using Measure MM bonds, with hopes of completing the project for the 2020-21 school year. However, litigation by Save the Field has delayed its progress significantly, with the price tag for the project rising by around $6.1 million and a new completion date estimated for May 2023, frustrating district leaders and many Del Mar Heights families.