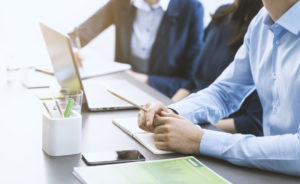 For the past 13 years, there has only been one union in San Diego County that represents school principals and other school supervisors and administrators, at San Diego Unified School District.
That is until last month, when Chula Vista Elementary School District became the second district to have a school administrators union.
Both San Diego Unified's and Chula Vista's administrator unions will fall under the umbrella of a new organization formed this year called United Administrators of Southern California, or UASC. It is essentially school administrators' equivalent of the California Teachers Association, said Donis Coronel, executive director of UASC. Coronel has been the longtime director of the San Diego Unified administrator's union, which began in 2009 and has about 570 members.
UASC formed this year with the purpose of helping to create more school administrator unions, rarities in Southern California. The only other administrator union in the region besides San Diego and Chula Vista is at Los Angeles Unified, according to Coronel.