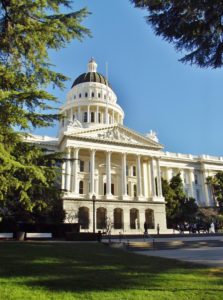 Perspective from the Coalition for Adequate School Housing
Last week the Legislature approved the 2022-23 State Budget bill (SB 154). Traditionally, the State Budget bill would be comprised of a negotiated agreement between the Legislature and the Governor. However, this bill is actually a placeholder intended to meet the State Budget deadline while negotiations continue among the Big Three; the Governor and the leaders of both Houses of the Legislature. As a placeholder, this does not include all of the items that comprise the 2022-23 Legislative Budget Package Actions.
Specifically, the bill does not actually contain the Legislature's proposed appropriations with respect to school facilities. As a reminder, the Legislature proposed a $5 billion General Fund appropriation to the School Facilities Program over four years (fiscal years 2022-2026), and $650 million General Fund for the Preschool, Transitional Kindergarten, and Full-Day Kindergarten Facility Programs.
CASH does not take that omission to mean that the Legislature is backing off of these proposals, rather that this level of detail is likely to be dealt with later in budget trailer bills. During Monday's Assembly Budget Committee hearing on SB 154, we were pleased to hear Assembly Member O'Donnell speak in support of additional funding for school facilities, along with a compressed timeline for delivering the proposed funding, which is in line with CASH's budget request.